VEJA Recife Velcro Sneakers Chromefree Leather | White Black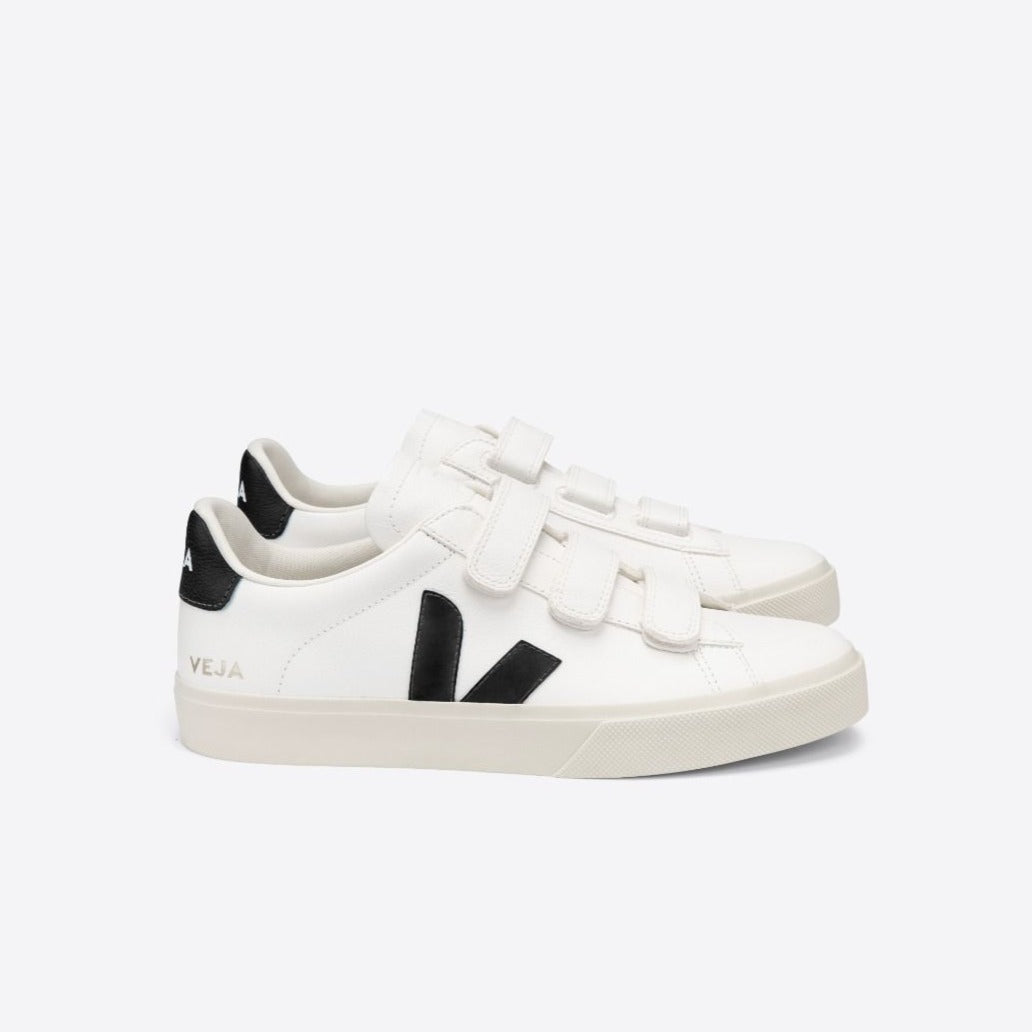 VEJA Recife Velcro Sneakers Chromefree Leather | White Black
VEJA Recife Velcro Sneakers in White and Black- the premier product from the most sustainable sneaker brand in the world.
Our sneakers feature ChromeFree leather on the upper panels. This leather is smooth, light, and sourced from farms in Brazil's Rio Grande do Sul region. To create it, we use an innovative tanning process without chrome, heavy metals, or dangerous acids. By simplifying the process, we limit chemicals and energy use, reduce water use by 40%, and decrease salt use by 80%. The water is also recyclable, making the leather more sustainable.
In addition to the ChromeFree leather, these sneakers also feature:
Iconic V logo made of a combination of rubber and rice waste
An insole made of a blend of Amazonian rubber, sugar cane, recycled E.V.A., and organic cotton
An outsole made of a combination of Amazonian rubber, rice waste, and recycled rubber
A lining made of 100% recycled polyester
Straps made of ChromeFree leather
These sneakers are a great choice for those who are looking for a stylish and sustainable footwear option. Responsibly made in Brazil.