"Vacation" by Vacation Eau de Toilette Fragrance Perfume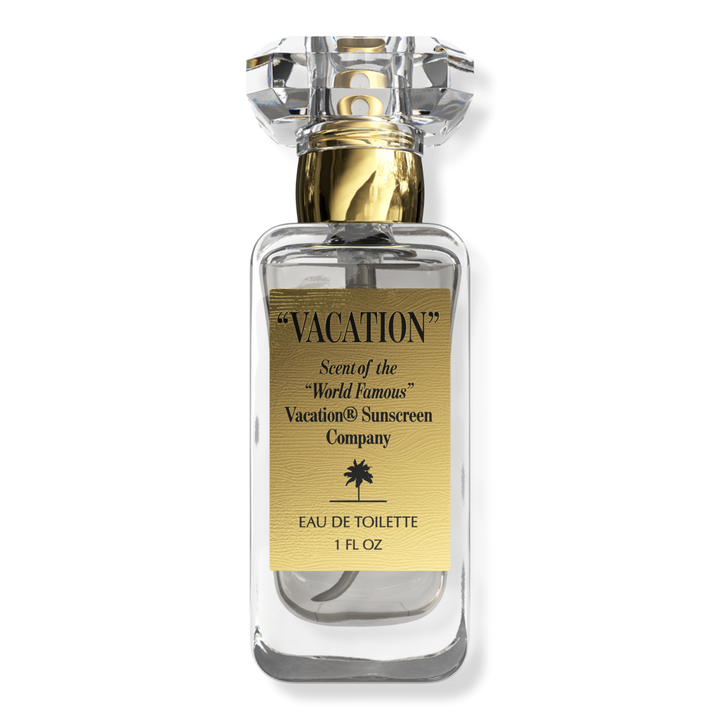 "Vacation" by Vacation Eau de Toilette Fragrance Perfume
*SHIPS JULY 20TH
Summer is here and it's time to bring the vacation vibes wherever you go with Vacation Eau de Toilette! This signature scent from the world-famous Vacation Fragrancce Perfume brand sunscreen expertly blends classic sunscreen notes like coconut, banana, pineapple, and orange blossom with pool water, pool toys, and swimsuit lycra for a fragrance that captures the essence of summer.
Developed by perfumers Carlos Huber and Rodrigo Flores-Roux, this eau de toilette is perfect for everyone and is sprayable on demand. Whether you're at the beach house or in the boardroom, a spritz of Vacation will bring back memories of beach vacations and poolside lounging.
This 30 ml / 1 fl oz bottle is perfect for on-the-go and is limited to shipping within the continental USA. Bring the vacation vibes with you wherever you go with Vacation Eau de Toilette.
30 ml / 1 fl oz. Eau de Toilette for all genders
Please see our shipping page for more info regarding shipping and international costs.