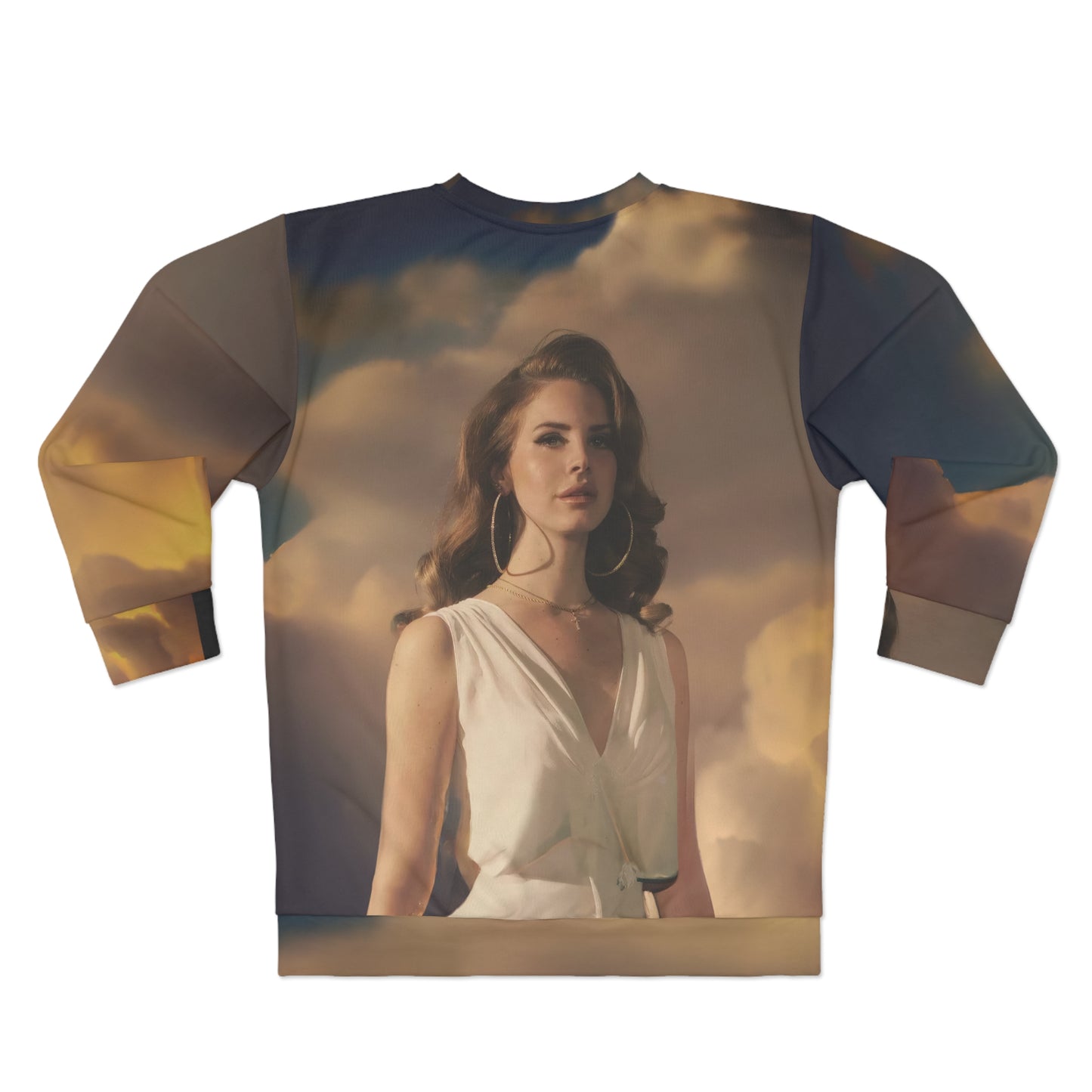 Lana Del Rey - Heaven
Introducing the mesmerizing Lana Del Rey - Heaven Sweatshirt, commissioned especially for Shop Sunday School.
Crafted with meticulous attention to detail, the sublimation printing technique ensures that every nuance and color shade is vividly captured, resulting in a stunning representation of Lana Del Rey. From the heavenly background that exudes ethereal beauty to the meticulously rendered details of her expression and attire, this sweatshirt transforms you into a walking gallery of art.
The sublimation process not only guarantees vibrant visuals but also offers exceptional durability. The image is seamlessly integrated into the fabric, creating a soft and smooth surface that feels gentle against your skin. Made from high-quality materials, this sweatshirt is designed to provide optimal comfort and warmth, making it perfect for both casual outings and cozy nights in.
Pair it with your favorite jeans for a laid-back, chic look or combine it with leggings for a comfortable and trendy ensemble, this sweatshirt adds a touch of artistic elegance to any outfit.
With its unisex design and a range of sizes available, this sweatshirt caters to a diverse range of body types and styles. The comfortable fit ensures unrestricted movement, while the ribbed cuffs and hemline provide a snug and secure feel.
Indulge in the celestial beauty of Lana Del Rey with this extraordinary sublimated sweatshirt. Immerse yourself in the world of her music while showcasing your unique style and appreciation for art. Don't miss out on this rare opportunity to own a wearable masterpiece that pays homage to one of the most influential artists of our time. Order your Sublimated Lana Del Rey Sweatshirt today and experience the magic firsthand.
This all over print crewneck sweatshirt is the perfect example of cool. With quality all-over printing capabilities, you won't be worried about white lines at the seams. This fleece is custom cut and sewn, featuring a crew neck and set-in sleeves to keep you warm.
.: 86% Polyester 14% Cotton
.: Crew neck
.: Classic Fit
.: Custom cut and sewn
.: White thread color
.: Assembled in the USA from globally sourced parts