JOAH BROWN Varsity Bra | Black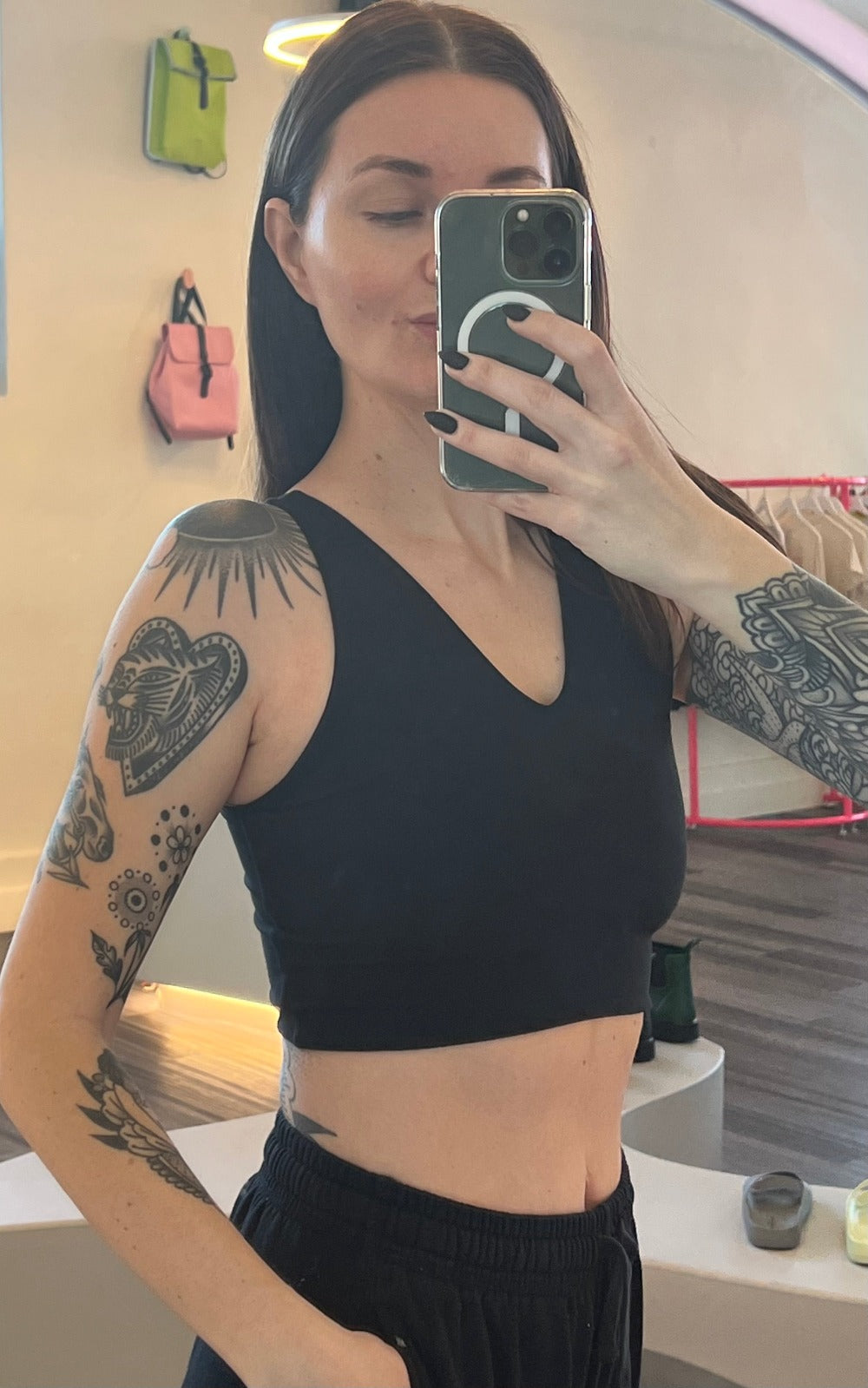 JOAH BROWN Varsity Bra | Black
This longline bra top is the perfect combination of style and comfort. It's made of a soft and stretchy fabric that feels like a second skin, so it's perfect for all-day wear. The body-contouring fabric is designed to hug your curves, giving you a sleek and sculpted look. The V-neckline is flattering and adds a touch of style to the top.
Not only is this bra top comfortable and stylish, it's also designed to retain its shape no matter how many times you wear it. So, you can feel confident and put-together all day long. The fabric is a blend of 76% polyester and 24% spandex, which gives it the perfect amount of stretch and support. And, it's made in Los Angeles, USA, so you can feel good about supporting local businesses.
When it comes to care, this bra top is easy to maintain. Simply wash it in cold water and it will be ready to wear again. It's available in three sizes: X/S (0-2), S/M (4-6), and M/L (8-10), so you can find the perfect fit. The model is wearing a size X/S, so you can get an idea of how it will look on you.
This longline bra top is from the brand Joah Brown and is style 689BRA. The item number is 71541, so you can easily reference it if you want to purchase it or check availability. Whether you're looking for a comfortable and supportive top to wear every day or something stylish and sculpting for a special occasion, this longline bra top is a great choice.